Artist Dain Yoon Dazzles With Trippy Optical Illusion Face Makeup
On Instagram, there are lots of makeup artists, as well as optical illusionists. The two don't usually meet, unless…
---
On Instagram, there are lots of makeup artists, as well as optical illusionists. The two don't usually meet, unless it's once a year for Halloween. Dain Yoon combines those two worlds and creates masterful work that has an insane level of creativity and detail.
Here, images form the Sistine Chapel ceiling band across the middle of her face, while baby Cupid shoots an arrow through one of her eyes. An epic nod to past artistic greats, while clearly showing us that she's one in the making.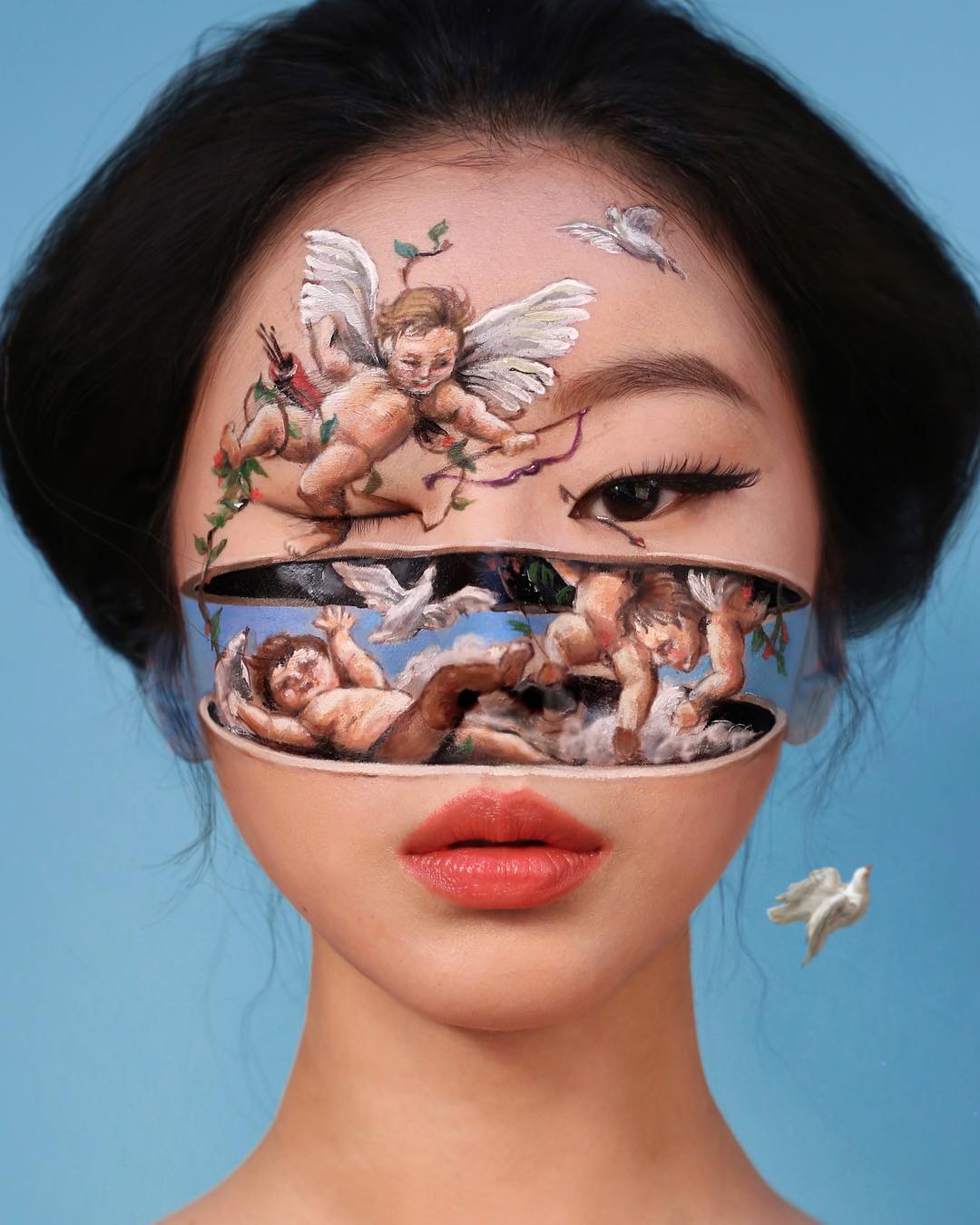 Redrawing the famous art piece by Matisse called Le Danse, Dain shows us the inside of her brain and even manages the sky with clouds on her hair. We can safely say we've never seen anything like this before.

She clearly must be one of the deities, as she has historic figures on the side of her face and in the palm of her hand. She often does heavenly iterations, but this really takes the cake.

In Paris, Dain is Cat Woman against the Eiffel tower. But not in the way you might think – she's literally half Persian cat, half woman in this outdoor scene. We don't even want to know what her Halloween game is.

Source: New feed 2